Hoy facts

Ward Hill is the highest elevation in Orkney at 1,564 feet. Using binoculars, you can see as far as Sumburgh Head in Shetland from the summit, as well as every Orkney island (except the closest- Rysa Little) Wreckage of a WW2 plane can be found on Ward Hill's slopes, and numerous and conspicuous (they are white!) mountain hares can be seen.
More Hoy facts
Pegal Burn, which can be found on the road from Moaness to Lyness, leads to a beautiful land locked bay (by neighbouring island Rysa Little). Pegal Burn was the site of the first German plane to be shot down on British soil. It crashed down the side of the burn after an abortive raid on the defences of Scapa Flow.
Scar in Hoy - Frequently Asked Questions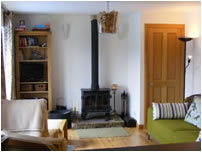 Q: How do I get to Scar?
A: There are regular vehicle ferries and passenger only ferries from the Orkney Mainland.
Q: How often does the car ferry from Hoy travel to the Orkney Mainland?
A: Very regularly. Details are available on the Orkney Ferries website at www.orkneyferries.co.uk
Q: Is Scar suitable for a person with disabilities?
A: The house is accessible by car and is all on one level.
Q: Can I smoke in Scar?
A: Scar is a non smoking property.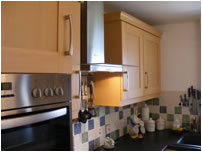 Q: Can I park my car near Scar?
A: There is vehicle access to the door.
Q: Can I get mobile phone reception at Scar?
A: Yes. Reception is good.
Q: Are there facilities for children?
A: The whole of Rackwick Valley is a fantastic children's playground.
Q: Are there any grocery shops nearby?
A: There is a general merchants at Longhope, 15 miles away, where you can buy almost anything. Another option is to take the passenger ferry to Stromness, where there is a wide range of local shops.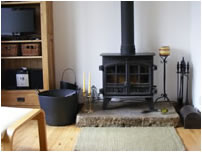 Q: Are there any restaurants or pubs nearby?
A: There are three pubs on the Island plus two small cafes (serving delicious home bakes).
Q: Are there any petrol stations nearby?
A: Petrol and diesel are available at Longhope.
Q: Do I have to pay extra for heating?
A: All heating is included
Q: Do I have to pay extra for electricity?
A: All electricity is included.
Q: Will we need to take our own towels and linen?
A: Towels and Linen are included.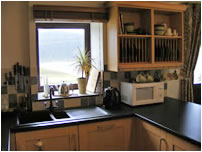 Q: Can we stay for a shorter / longer time than a week?
A: Yes. Subject to availability.
Q: Can we stay at Scar in the winter as well as the summer?
A: Scar is available all year.
Q: Are there any good walks to do whilst we stay at Scar?
A: Scar is the ideal location for a walking holiday.